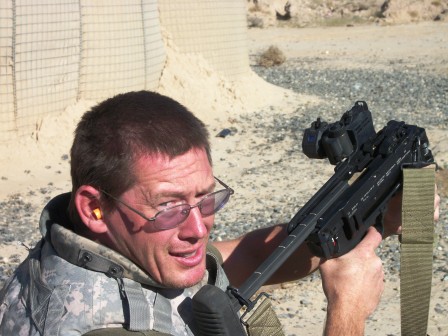 About Dave
(In the Automotive industry Training never stops because
of the ever increasing technology of today's vehicles).
Dave was inspired to be a mechanic from early childhood watching his cousin Tracey work on his street rods. Since then, Dave worked on every piece of equipment he could lay his hands on. In 1994 Dave enrolled in the Ford Asset program at CSCC. After two years of classes and on the job training, he graduated with Honors with a Applied Science Degree in Automotive Technology and also received his Master ASE Certification. Three years later He obtained his Ford Master Certification from the Ford STST Program working in Dealerships. Since then he continued his training on Foreign cars, Heavy Trucks, Motorcycles, Farm Equipment and Alternative Fueled Vehicles.
Dave traveled overseas to Iraq in 2008 supporting the Marines at Al Taqaddum. In 2009 he left for Afghanistan, where he was Trained and Certified in Kuwait on the RG series trucks. Since then, he has been a member of the SOCOM project working with the Special Forces (Rangers, Seals and ODA Teams) keeping there fleet of armored vehicles Full Mission Capable. After three long years Traveling from base to base as a Roving Mechanic repairing Humvee's, MRAP's, AUV's, MATV's and other military equipment, Dave come back to the U.S.A.
In late 2012 Dave and his family opened The Corner Shop in Sandy Lake, pa. A family oriented Auto Repair shop.