Basic Pricing
All Repair work Flat rate at $49.95
Oil Change: Motor oils can be mixed if they are the same OE specification. Oil never looses ability to lubricate, but does loose ability to clean. Always follow factory recommended service intervals.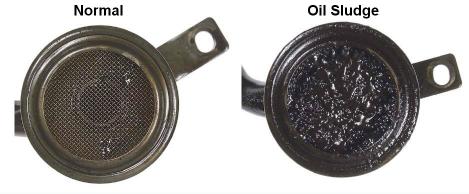 Conventional motor oil $5.00 + QT Recommended at 5000 miles
Synthetic Blend oil $8.00 + QT Recommended at 7000 - 8000 miles
Full Synthetic oil $12.00+ QT Recommended at 10,000 + miles
Filters range from $5-10 depending upon manufacturer
Total Average $29.95 - 89.95 Based on 5QT system
A/C Evacuation and Recharge $69.95
A/C / Heating performance checks $19.95 Each
Induction Service: Improves drivability by removing sticky, heavy deposits which accumulate in the air throttle body assemblies and plenums of modern, multi-port fuel injected engines. May cure rough idle, stalling and loss of acceleration. Other charges may apply if system is severely contaminated and part removal is necessary. $49.95
Transmission Service: Remove pan, replaced filter / gasket, drain torque converter (if serviceable), drain cooler and lines - top off fluid. $6.99 ATF QT, $14.99 Filter/Gasket, + Additives - Price varies depending on vehicle, fluid type and filter costs. $144.95
Coolant Service: Inspection and Drain cooling system, Refill system and check freeze rating. Pressure check system for leaks. Price varies depending on coolant type and additives needed. $49.95
Brake Service: Replace Pads or Shoes, turn Rotors or Drum, clean and lubricate friction areas. Price may vary due to vehicle, parts wear and cost. $109.95 Front or Rear Brakes
State/Emission Inspection $50.00
Tire Rotation: $15.00
Tire Balance: $20.00 all or $5.00 Each.
Mount and Balance: $60.00 all or $15.00 each
Tire Repair: Remove tire and make internal repair. $14.98
Tune Up - (Air / Fuel Filters, Spark Plugs / Wires, Adjust Timing, OBD2 Check)
Pricing adjusted by part costs.
4 Cyl starts at $94.95
6 Cyl starts at $129.95
8 Cyl starts at $149.95
UnderCoating is now Available - Oil or Fluid Film undercoat.
Fluid Film has Rust and Corrosion preventatives and lasts longer than oil.
Small - Midsized Cars / MiniVans / Small Trucks- Oil undercoat $49.95
Small - Midsized Cars / MiniVans / Small Trucks - Fluid Film undercoat $69.95
Full Sized Vans / Trucks - Fluid Film Undercoating $89.95
---- Add $49.95 to Drill doors, Rocker Panels, Boxed Frame,
and other areas for access holes to spray fluid.
Corner Shop Policy
At the Corner Shop, we do not set different labor prices for different systems on your vehicle like other shops. We set one price $49.95 per hour no matter what system we are working on. This way there is no hidden charges so you can easily calculate how much it will cost to repair your car. We have very competitive prices on repairs and State And Emission inspections. All repairs done to your vehicle has a 6 to 12 month warranty on parts and labor for New Installations, Used parts will have limited warranty determined by the parts supplier.
We can contact a local tow company to retrieve your car if faster service is required. For any commercial or fleet vehicles we can offer a credit line weekly charge for repairs - Note parts costs must be paid on time of pick up. For your convenience we accept Visa, Master card, Discover, American express and Checks. When using checks, you can post date till Friday of that week, all checks will be cashed closing of business day unless otherwise stated. Sales Tax of 6% is calculated on every repair order, a 10% charge for Shop supplies used to repair your vehicle will also be charged - If no supplies were used the charge will be removed.
Payments online now excepted, using PayPal. Click link bottom of Home page and you will be directed to PayPal Secure Payment page. Log into PayPal if you have account, if not on lower left of page has Credit card payment link where you can enter your information to pay your bill. Make sure you do not click the re-accuring payment check box. You may pay all at once or pay weekly or monthly payments. All payments will be updated to your account at The Corner Shop, you may call anytime if you have any questions concerning your bill or payments.
---------724-923-3852---------
Understanding your car

This link will direct you to Napa Vision.com
Today's cars are made up of a number of complex systems. Our new library of informative videos from Napa will help you learn more about how your car works and help you make informed decisions when it comes time to service or repair your car.
Please visit this site anytime you don't fully understand why maintenance or repairs that need to be done in certain systems on your car. This site has the most complete information about every system and videos to help you understand how things work.

The Corner Shop, cornershop, auto part, autoparts,repair service, auto repairs, tuneups, tune up, a/c service, a/c recharge, a/c leak test, a/c diagnosis, a/c refrigerant, a/c repair, a/c fix, a/c freon, a/c refill, a/c diagnostics, a/c system repair, a/c lines, evaporator, condensor, dryer, acummilator, orifice tube, expantion valve, a/c fitting, brake repair, brake service, brake tune up, brake system, brake fluid service, brake booster, brake pads, brake shoes, rotors, drums, caliper, brake line, run out, brake cleaning, brake adjustment, springs, tire, wheel, balance, wheel weight, tire repair, tire plug, radial, spare tire, rim, suspention, shocks, struts, macpherson struts, coil spring, leaf spring, tie rod, tie rod end, idler arm, drag link, center link, inner tie rod, outer tie rod, toe, toe adjust, camber, camber adjust, caster caster adjust, toe in, toe out, steering rack, steering gear, rack and pinion, lug nut, lugs, hub cap, engine repair, engine diagnosis, engine overhaul, engine kit, engine swap, engine rebuild, engine fix, crankshaft, camshaft, oil pan, valve cover, valves, oil pump, water pump, fuel pump, air pump, electric fan, fan module, fan blade, fan clutch, a/c clutch, a/c compressor, r134a, r12, freeze 12, fr-12, timing cover, timing gear, timing chain, timing belt, adjust timing, timing light, engine timing, piston, rocker, lifter, pulley, power steering, flush, exchange, swap, tranfer, sensor, ect, o2, oxygen sensor, map, map sensor, ait, air intake, plenum, filter, oil, gear oil, 4x4, tranfercase, axle, drive shaft, half shaft, cv axle, cv joint, fuel tank, window, glass, windshield, wiper, wiper arm, wiper motor, mlps, turn signal, ignition, switch, key, programming, calibration, pcm, ecm, ctu, gem, ddm, radio, power seat, regulator, tp sensor, bp sensor, throttle body, tcm, rear main seal, seals, pressure plate, master cylinder, wheel cylinder, dot, robinair, electrical, electrical repair, electrical service, electrical fix, electrical problem, wireing harness, connector, split, corrosion, battery, battery terminal, battery charge, battery acid, sulferic acid, battery cable, positive cable, begative cable, neg, pos, red, black, green, pig tail, splice, trailer, head light, brake light, turn signal, halogen, dash light, led, l.e.d., guage, temp, gas, diesel, 4 cyl, 6 cyl, 8 cyl, cylinder, spark plug, coil, induction coil, tappets, short circuit, open wire, open circuit, shorted, tire wear, air pressure, fuel pressure, oil pressure, water pressure, flow, a1, professional, ase, certified, ford, chrysler, dodge, honda, toyota, saab, bmw, honda, chevy, pontiac, buik, mercury, lincoln, gm, gmc, domestic, foreign, foriegn, import, mercedes, electronic diagnosis, electronic repair, transmission, trans, transflush, trans service.